Kenneth J. Bloom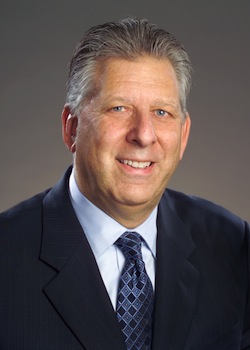 Ken Bloom
Ken Bloom has been practicing law since 1977 and is a licensed attorney in Michigan specializing in small- and family-owned businesses with an emphasis on taxation.

He is a partner in Bloom Bloom & Associates and also in Bloom Asset Management, a financial advisor firm.

He has spoken on a variety of business, financial and legal issues for professional and civic organizations such as the Michigan Association of CPAs and numerous area libraries. In addition, Ken has been interviewed by local and national media regarding tax and legal matters.

Ken has earned a Certificate of Completion in the areas of probate and estate planning from The Institute of Continuing Legal Education (ICLE) and the Probate and Estate Planning Section of the State Bar of Michigan and is an honors graduate of Michigan State University and the University of Detroit School Of Law. He also holds a LLM (Master of Taxation) degree from New York University Law School.

Practice Areas: Business Law; Trusts and Estates; Estate Planning; Real Estate; Corporate Law; Tax Planning; Taxation; Employee Benefits; Retirement Planning.

Admitted: 1977, Michigan

Law School: University of Detroit Mercy, J.D. with honors, 1977; New York University, LL.M., Taxation, 1982.

College: Michigan State University, B.A. with honors, 1974.

Member: State Bar of Michigan (Member, Sections on: Taxation; Probate and Estate Planning).
Email: ken@bloomlawfirm.com

ISLN: 911852323