Richard J. Bloom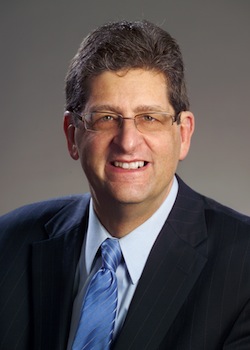 Rick Bloom

Rick Bloom has served clients in the area of financial planning since 1984 and is a partner with Ken Bloom in Bloom Asset Management and the law firm of Bloom, Bloom & Associates. He has been named one of the Top Financial Advisors in the United States for 2015 and 2016 by Barron's magazine and is also an executive in residence at Lawrence Technological University.
He currently writes a financial column each Thursday and Sunday in the Observer & Eccentric Newspapers. Rick has also been featured on WXYZ-TV Channel 7's "Don't Waste Your Money" segment. He also previously aired twice-daily business updates throughout Michigan on the affiliate stations of the Michigan Radio Network.
He served as host of the popular "Rick Bloom Show" on WDTK-AM 1400 and was also host of the "Money Talk" radio show on WXYT 1270-AM for 16 years. He was also a daily financial columnist for the Detroit News for over ten years and wrote twice-weekly financial columns for the Oakland Press. Rick has been quoted in the Wall Street Journal and other national publications on financial planning and the Stock Market. He is also a frequent spokesperson on financial matters on local TV and radio shows.

Rick gives numerous seminars and speeches on financial planning and investments for a variety of professional, civic and business organizations, such as Chrysler Corporation, the Better Business Bureau, Grosse Pointe Men's Club, Madonna University, Michigan State University Alumni Association, Corp Magazine and the Observer & Eccentric Senior Expo.

Rick is an honors graduate of both Michigan State University and the University of Michigan Law School. He is a licensed attorney and a Certified Public Accountant (CPA).
Practice Areas: Retirement Planning; Estate Planning.

Admitted: 1982, Michigan

Law School: University of Michigan School of Law, J.D., cum laude, 1982.

College: Michigan State University, B.A., Accounting, with honors, 1976.

Member: State Bar of Michigan; Michigan Association of Certified Public Accountants.

ISLN: 908966170
Email: info@bloomlawfirm.com